H
appy Hump Day! So, I'm approaching my wishlist a little bit differently this week. I've been thinking about this season's Christmas cards for the past couple months. I think I've finally figured out the cards I'll be making. My major dilemma was wanting a photo card, but also wanting it to have the handmade look. I finally found some products to make this happen.
Source: Papertrey Ink
And I present the Papertrey Ink's Instant Photo Pull Out Die Collection! I can include a picture of Michael and me AND I can still have a homemade Christmas card!
Source: Papertrey Ink
The tag can even be pulled out of the sleeve! How awesome is that?! This is exactly what I've been looking for and I'm so happy that I found these products.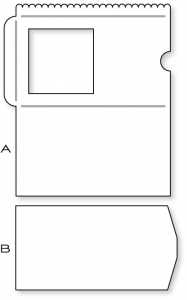 Instant Photo Pull Out Die Collection by Papertrey Ink
So here's the Instant Photo Pull Out Die from Papertrey Ink. It can obviously be used for cards other than Christmas-themed, so it would be a well used die for my collection.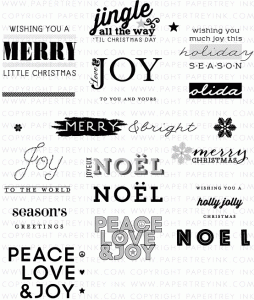 Instant Photo: Holiday Stamp Set by Papertrey Ink
I want this stamp set too. It coordinates with the die collection and would be a great addition to my holiday stamp collection. Surprisingly, I don't have too many holiday-themed stamps.
I'm just going to have so much fun with these new products. It's on my wishlist, but I WILL be getting these soon. I need to start making my Christmas cards! So, what are your Christmas card plans? Do you do photo cards or handmade cards?
xoxo,
Heather